Spa

Hotel Roc Illetas & SPA
Relax and disconnect from daily stress in our exclusive and newly opened in 2023, Illetas SPA. In our wellness centre, you will find a serene and welcoming atmosphere that will allow you to disconnect from routine and take care of your body and mind. We offer a wide variety of treatments and services designed to meet your individual needs. From relaxing and therapeutic massages to facials and body treatments, our highly trained and professional team will help you find the perfect balance between body and mind .
At Illetas SPA, you can enjoy a variety of state-of-the-art facilities. Immerse yourself in the relaxing atmosphere of the Turkish bath, eliminate toxins in the sauna or enjoy a path of sensations or disconnect in our salt cabin. If you are looking for something more intimate, we offer a massage cabin for two, where you can share a wellness experience with your partner or whomever you choose.
Fancy a bit of freshness? Come by our ice fountain or relax in our heated hammocks. And if you want to enjoy spectacular views while you relax, our heated pool with sea views is the perfect place. Come and enjoy a unique wellness experience in our spa! We're sure you'll feel refreshed and revitalised after your visit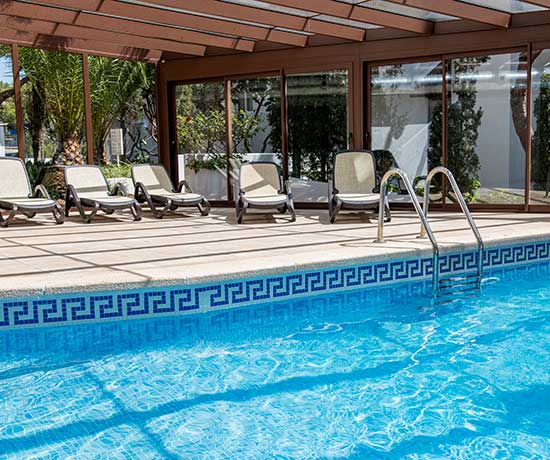 Heated swimming pool
The heated pool is one of the jewels of our wellness centre. As well as being a delight for the senses, it also has health benefits, such as improving blood circulation, reducing muscle tension and improving flexibility. So come and enjoy a unique experience in our wellness centre, relax in our heated pool overlooking the sea and discover for yourself why we are the perfect place to unwind and take care of your body and mind.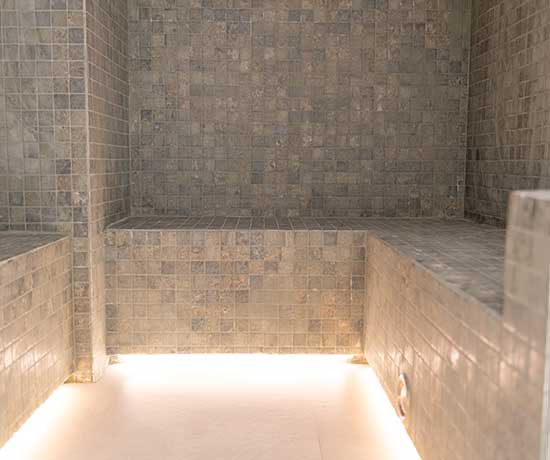 Sauna
Take a dry heat bath that allows you to relax and eliminate toxins from your body. Saunas have been used for centuries in various cultures as a way to improve health and well-being. When you take a sauna bath, the dry heat causes you to sweat, which helps you to eliminate toxins from your body and relax. Sauna benefits include improving blood circulation, reducing stress and anxiety, improving sleep quality, and relieving muscle and joint pain.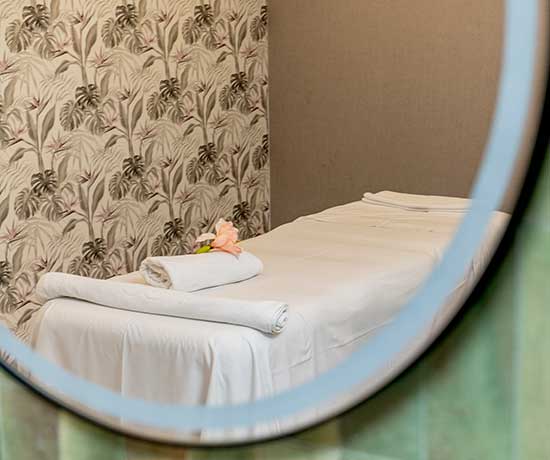 Massage
At our wellness centre, you can find a wide variety of massages designed to suit your needs. From relaxing and therapeutic massages to sports and oriental massages, each type of massage has a different focus and unique benefits. Relaxing massages focus on relieving stress and muscle tension, while therapeutic massages focus on relieving muscle and joint pain. Sports massages are used to treat injuries and improve athletic performance, while Oriental massages focus on improving the flow of energy through the body. Choose yours with our specialised staff.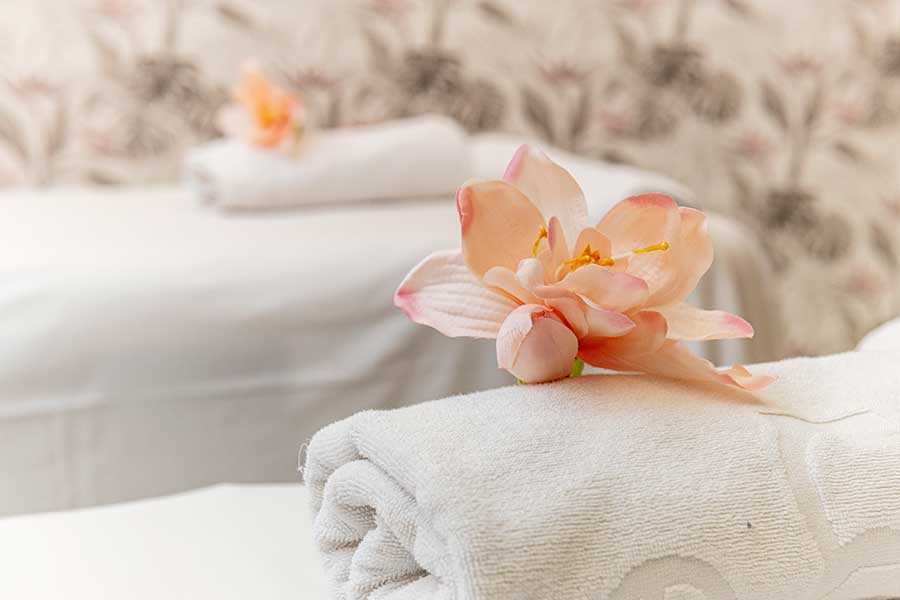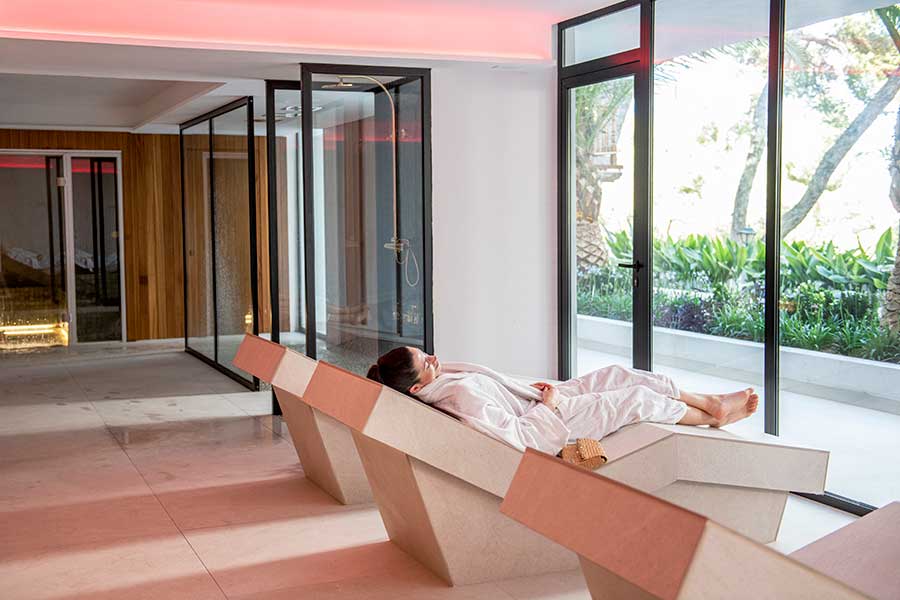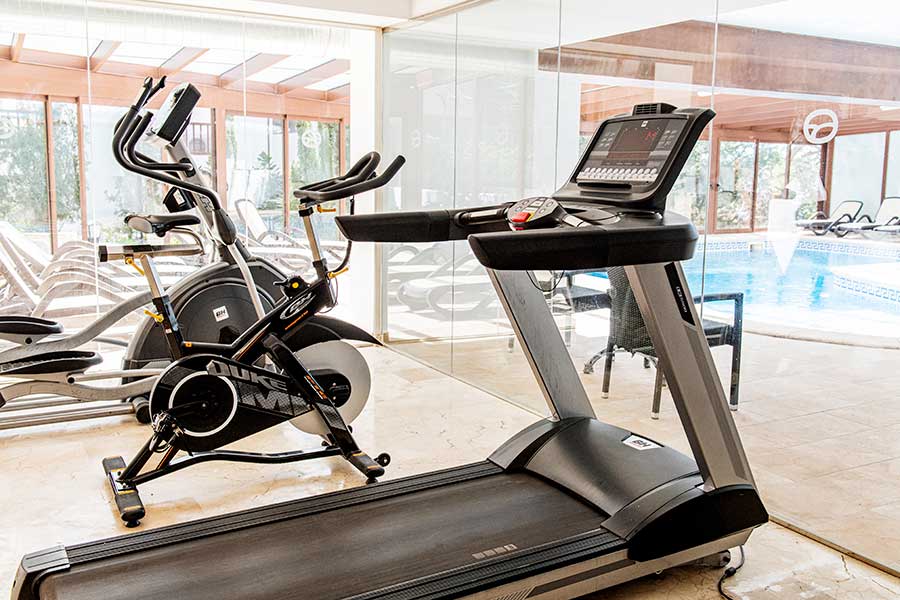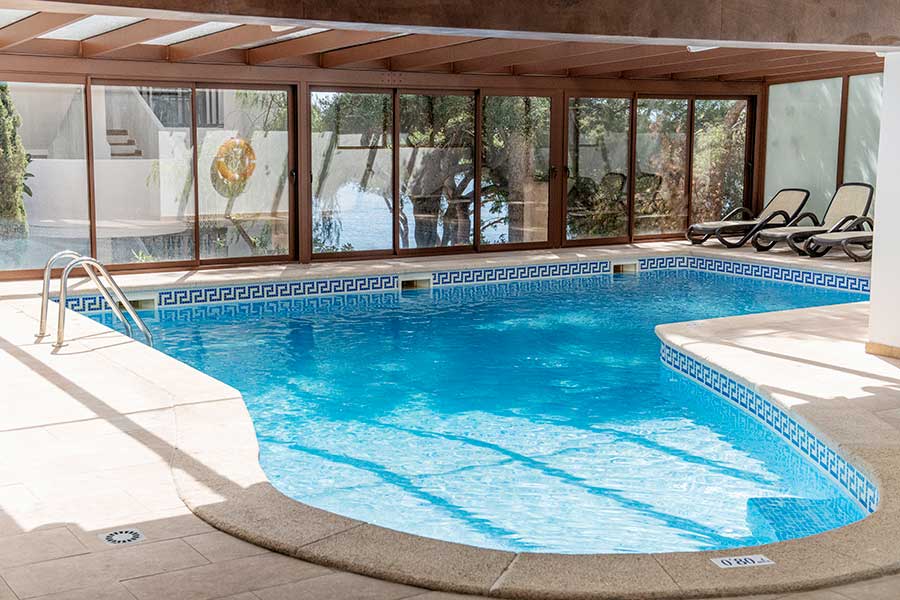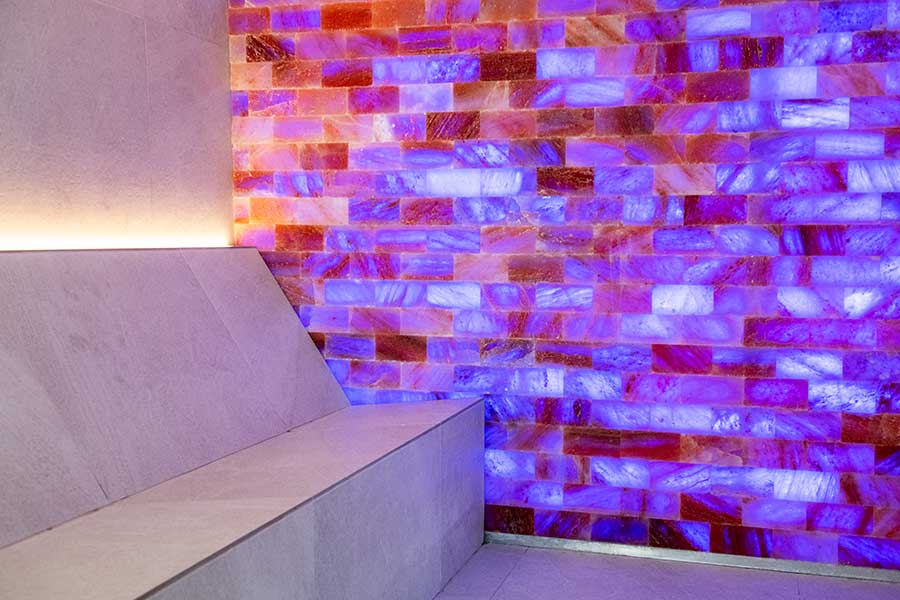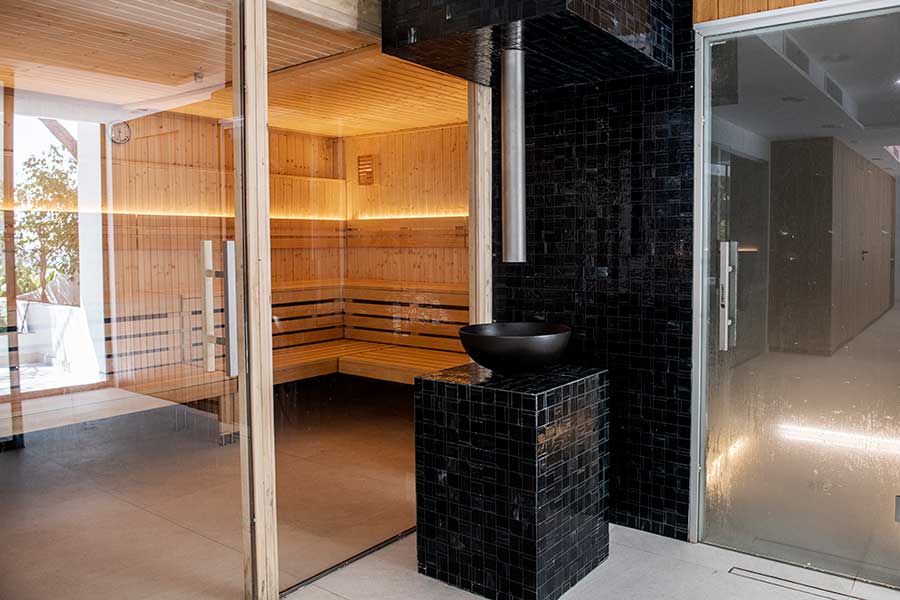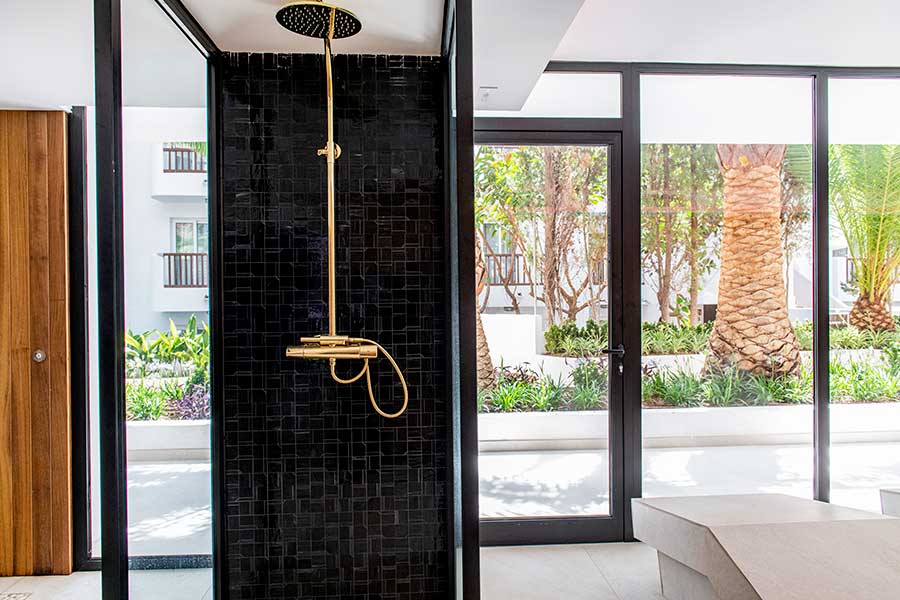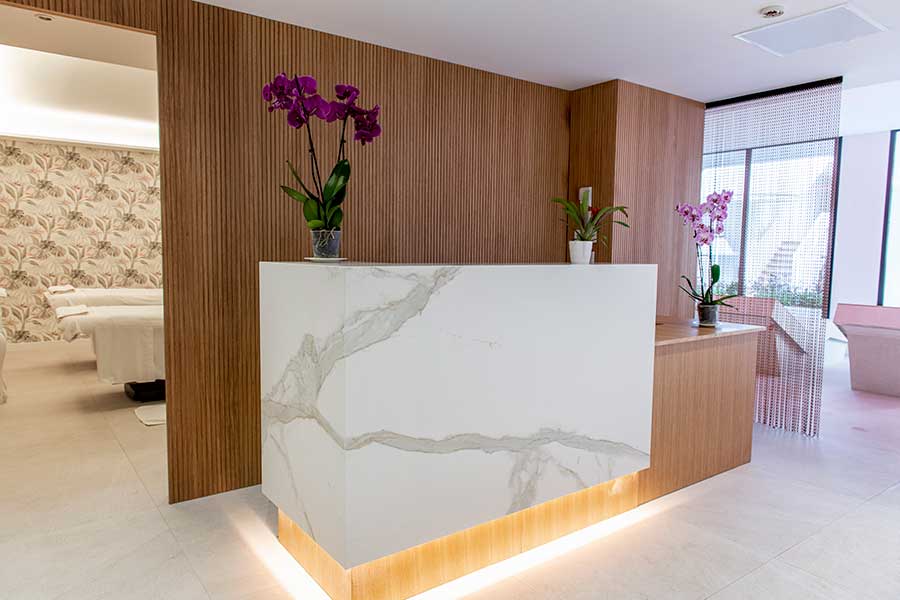 Services
Turkish bath
Salt cabin
Sauna
Ice fountain
Path of sensations
Heated hammocks
Massage cabin
Heated swimming pool
*Water and infusions inside the circuit.
General conditions
Opening hours: 10:00h to 21:00h from Monday to Sunday.
It is not necessary to book in advance (for guests staying at the hotel).
The entrance to the SPA is free for our guests (2 hours).
Please ask for our prices for non-guests at reception.
The minimum age to enter the spa area is 16 years old.
The use of the heated swimming pool is permitted for persons under 16 years of age accompanied by an adult.
The hotel reserves the right to restrict entry based on capacity.
The use of bathrobe, towels and slippers is mandatory inside the circuit.

Address: Passeig Illetes, 62,
07181 ses Illetes, Illes Balears