Gastronomy

Hotel Roc Illetas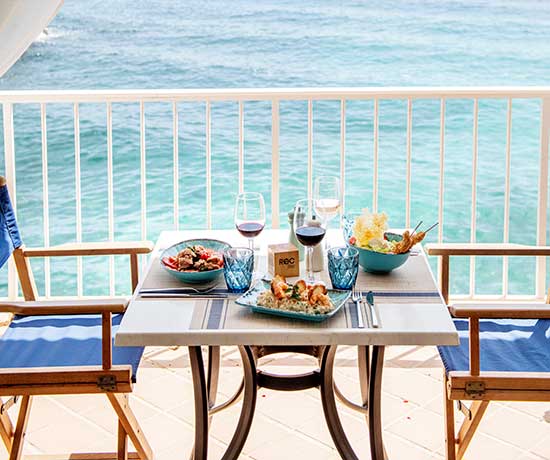 El "Ancla" Bar
Take the time to relax with the stunning views of our beautiful enclave, while having lunch or an aperitif looking out to the Mediterranean Sea. Located at the entrance to the sea, our pool bar serves an assortment of a la carte dishes at lunch time in an informal environment.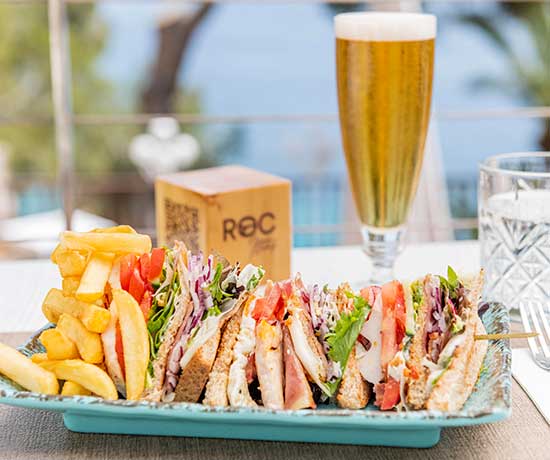 Snack Bar "Las Velas"
Would you like to savor a delicious appetizer while enjoying the incredible sea views? Then come to our "Terraza Las Velas," located on the upper floors, where we have a delightful and varied menu of appetizers and drinks available. With the best live music, this is the perfect place to enjoy a cocktail or drink of the highest quality, located on a fabulous terrace where the views of the sunset are incomparable.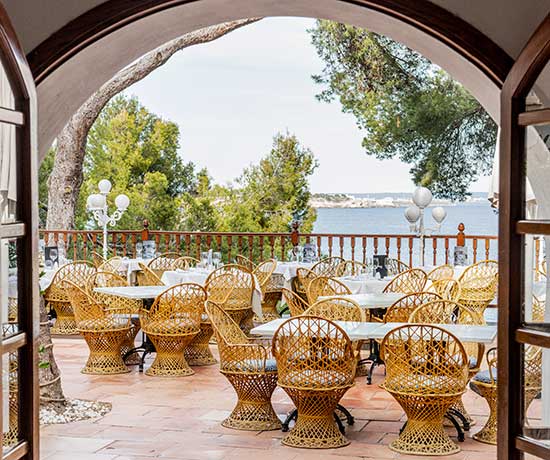 Buffet Restaurant
Freshly prepared, refined and typical Mallorcan, Spanish and international dishes are the order of the day in our splendid buffet restaurant with a show cooking service. Gentlemen are required to wear long trousers at dinner.